Each with their own style and charm, our three on-site yurts offer guests a true feeling of getting away from it all. Fitted with a central log fire, you can enjoy some back to basics cooking and be assured you'll stay toasty warm.



All of the yurts have been fully kitted out with everything you'll need, so all you'll need to bring is your sense of adventure.




Seren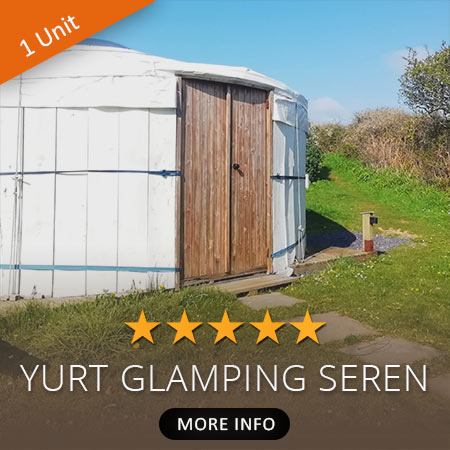 Seren is fully-equipped for 6 people, fitted with 2 x single beds, 2 x single futons and 1 x double. This Yurt benefits from its own private secluded clearing accompanied by a separate kitchen shed, alfresco dining area and wood-fired hot tub. Furthermore, this is the only yurt onsite with mains electricity!
VIEW FULL DETAILS
Llyn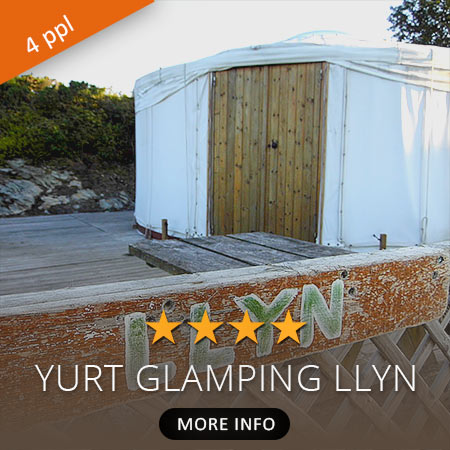 Llyn is fully equipped for 4 people fitted with 2 single beds and 2 single futons.
VIEW FULL DETAILS
Traeth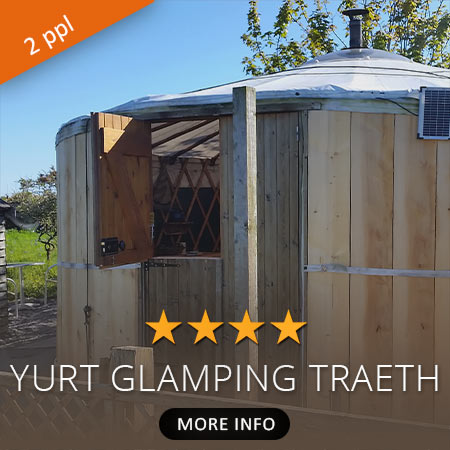 Traeth is fully-equipped for 2 people, fitted with 1 x double bed.
VIEW FULL DETAILS
5 out of 5
"such a great experience!"
We really enjoyed our short but fabulous stay in the Seren yurt. It comfortably fit four people, was situated in a nice corner of the campsite, and was superbly kitted out. We especially appreciated the lanterns and the ottoman chest. We went for a short walk around the beach and had an al fresco dinner which we prepared using the gas stove. It was also really great to have the skylight in the yurt roof for light and for stars It was a real shame that we couldn't stay longer...
Thank you very much for such a great experience!
Reviewed by Lisa M - 16th September 2014