From £37 per night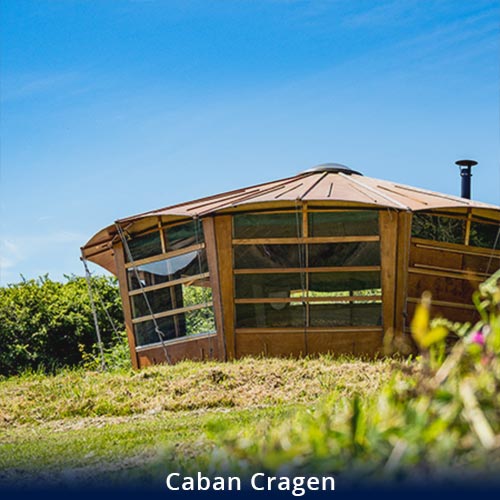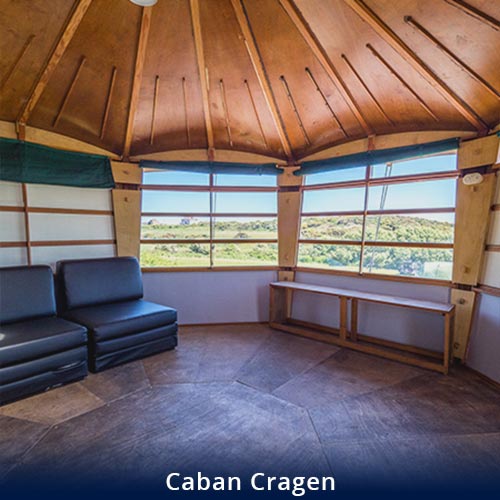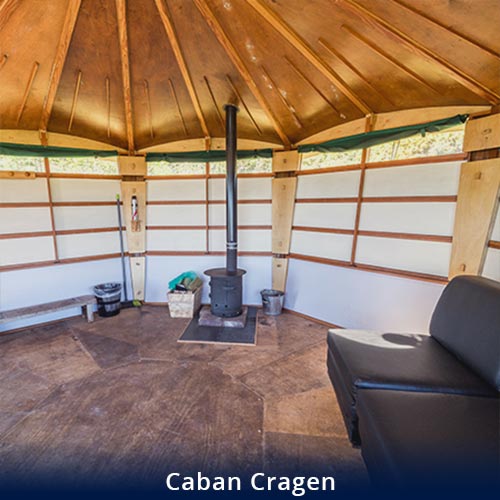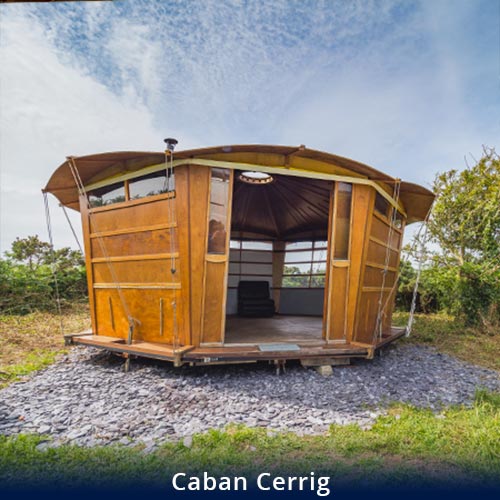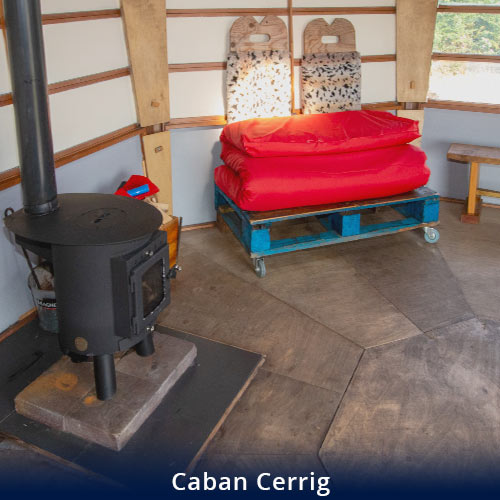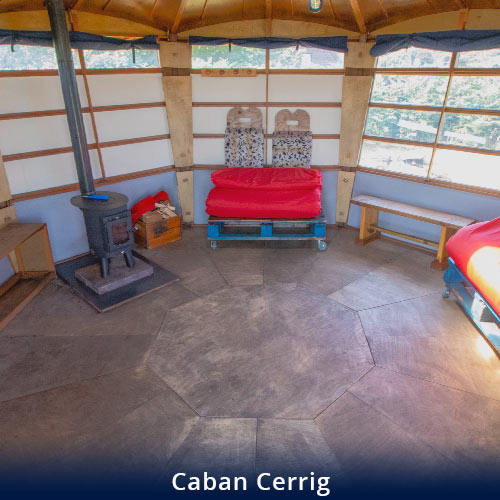 These octagonal wooden dwellings, with views of the Snowdonia Mountain Range, offer you and one other, all the joys of camping without the hassle of putting up a tent. Complete with a central skylight for stargazing, a solar light, two single futon beds and a wood burner, you have everything you need for cosy evenings in.
Otherwise, all you need to bring with you is your camping essentials, such as bedding and cooking equipment and you're set for the perfect outdoors getaway.
Click for Caban facilities
| | | |
| --- | --- | --- |
| | | |
| | | |
| --- | --- | --- |
| | | |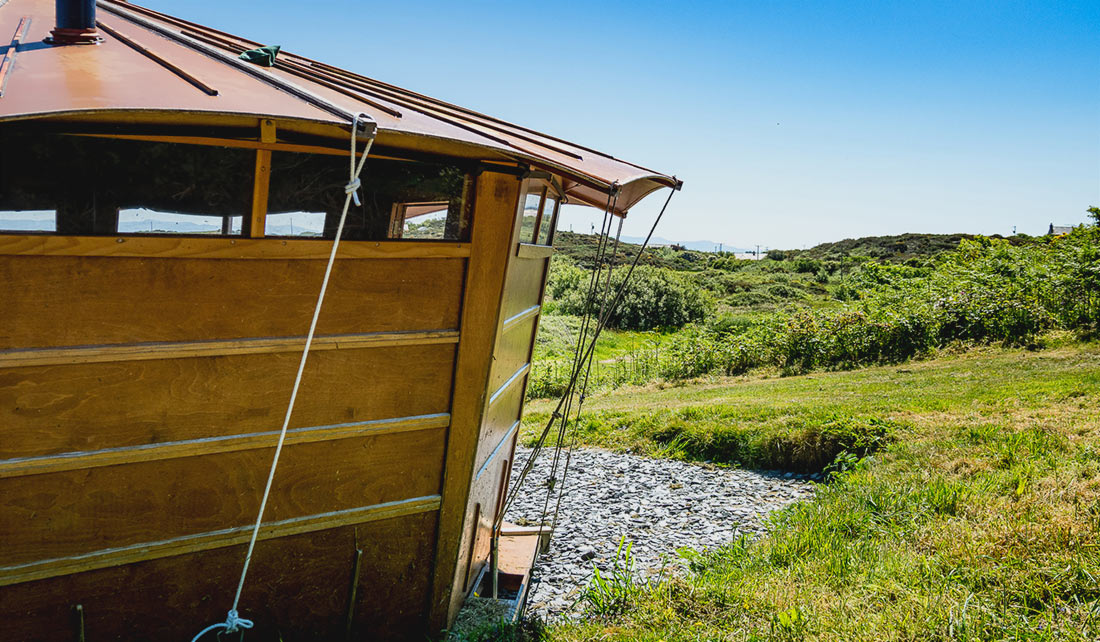 | | | |
| --- | --- | --- |
| | | |
| | | |
| --- | --- | --- |
| | | |
"Real 'family' feel about the place"
The Caban itself is ideal for small family - with option to have own shower/bathroom facilities a short distance away... Real 'family' feel about the place. Relaxed laid-back atmosphere and great food at the Paddlers
Reviewed by A. Eastham - 13th August 2014
"shower facilities with hot water"
Cabin was clean, warm and we enjoyed staying for three nights. Clean shower facilities with hot water.
Reviewed by guest from Chorlton - 13th September 2016
"fab mini stay"
Had a fab mini stay in the caban, would definitely stay again!
Reviewed by guest from Rochdale - 3rd September 2016
"lovely location"
Had the nicest of stays, the site had a really laid back and easy going vibe, in a lovely location, definitely going back for a longer time.
Reviewed by guest from Sheffield - 14th August 2016
"definitely recommend this place"
Great place to stay, would definately recommend to anybody who wants to get away and enjoy the outdoors, facilities are great Caban Cerrig is in a prime location it is private and has you feeling that you are on your own. Staff are great and are willing to help with anything you need. Like I said I would definitely recommend this place, if I came back I would take the opportunity to use the outdoor experience activities
Reviewed by guest from Wirral - 6th June 2016
"Loved our stay in the caban,"
Loved our stay in the caban, location is wonderful. We were made to feel very welcome by the staff. We will definitely be coming back in the summer with the children.
Reviewed by guest from Chirk - 17th May 2016
"in a lovely spot"
We stayed in Caban Cerrig. It is in a lovely spot. It is very basic inside and in October was not surprisingly chilly until the woodburner was going. The toilets/showers were fine with free hot water. There is a lovely bar on site The Paddlers Return which serves good food.
Reviewed by guest from Leeds - 5th October 2015
"can't recommend it enough"
A wonderful stay in the most beautiful of locations. Great morning outlook from our Caban. Thoroughly enjoyed spending my birthday here & can't recommend it enough.
Reviewed by guest from Sheffield - 28th September 2015
"very welcoming and friendly"
We arrived later than scheduled but Stan on reception was great, very welcoming and friendly and got us into our caban in no time. We had booked on a sea kayaking course so were out most of the day but facilities such as drying room, showers and toilets were great. Paddlers return bar is just what we wanted and served great food.
Reviewed by guest from Ilkeston - 22nd September 2015
"4 times now"
We discovered Anglesey Outdoor Acivity centre in June 2014 & have stayed in one of the Cabans 4 times now. The location, close to Treaddur & Church Bays is one of the reasons we return...but the accommodation, atmosphere, facilities really suit our needs for very affordable price. I'm not even willing to say which of the Cabans we love most...for fear of not being able to stay when we want to next year. As we are already planning our next 2 long weekends. The staff are very informal yet professional & knowledgeable. Very flexible and helpful. A real 'family warm welcome'.

See you again... not soon enough xx
Reviewed by Unknown - 8th September 2015
"We loved, loved, loved it!"
We have just returned home from staying in Caban Cragen and all I can say is WOW! We loved, loved, loved it! The Caban we chose was basic as we still wanted the camping experience but without the hassle of putting up and taking down the tent, especially in unpredictable British Bank Holiday weather! This suited us perfectly located. The site is lovely as are the owners and staff and the facilities are brilliant too. We have already planned to return in the summer and would highly recommend to all. Many thanks.
Reviewed by guest from Colwyn Bay - 26th May 2015

Choose from
2 Cabans on site: Cerrig or Cragen.
Small Wood Burning Stove and a complimentary bag of logs and kindling is supplied, extra can be purchased on-site from The Paddlers Return.
2 x Single Sofa Beds (Can accommodated 4 people but you will need to bring extra camping rollmats to sleep on).
Fire Extinguisher.
Carbon Monoxide Detector.
Wooden Bench
Free WiFi (Receivable)*.
Check Booking Info details below for more info and additional on-site facilities.
BOOKING INFO - OPEN / CLOSE
All prices include VAT at 20%.
Over Bank Holidays a minimum 3 night stay applies.
Low Season: 1st October to 31st March exc Bank Holidays. High Season: 1st April to 30th September inc Bank Holidays.
Check in from 4:00pm (Just let us know if you need to be much earlier or later).
Check out is by 10:30am
Hot showers.
Main flush toilets.
Covered washing area.
Free WiFi (*Subject to strangth/distance from Main Centre). WiFi is also available in the on-site Bar & Bistro, The Paddlers Return.
Drying Room: With dehumidifier, mangle and ample hanging space. Washing machine. Fridge / freezer for general use.
The Paddlers Return on site Bar & Bistro (open every evening during High Season offering good food and a warm welcoming atmosphere).
Gear Store: Locked storage area for bikes, surfboards, etc. (Access 24 hours via Door Code).
Overnight electric car charging point (Type 2, 7 kW), FREE use to all overnight guests.
Recycling facility.
Composting facility.
Bedding (either sleeping bags or duvets).
Towels and toiletries.
Extra lighting for inside and torches.
Beach towels.
Wellington boots and wet weather gear.
Tupperware for storing items like bread, butter and food.
Cool box and ice blocks.
Bring along your camping rollmats as you may require extra padding for futon bed comfort.
DURING YOUR STAY...
Why not join us on an Adventure!
View all Activity Adventures

Check accommodation availability for the (Cabans and other glamping units) below or contact us today for more info.
Send an e-mail

EASY ONLINE BOOKING